IYANLA VANZANT TELLS EBONI K. WILLIAMS THAT NOT WANTING TO DATE A BUS DRIVER IS "A PROBLEM" 🙄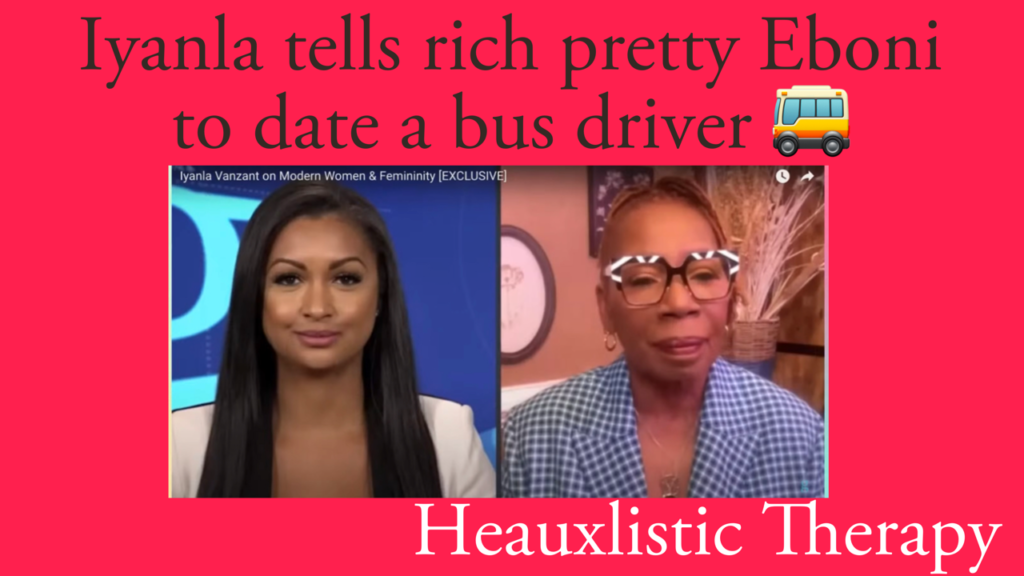 There's a lot that I can say about this, but I already said most of it on Youtube.
I just want to remind you all that men are dangerous. They are a lot more of a threat to you when they are poor. Poor unsuccessful unhappy males are extremely angry and violent. I said wtf I said and I'm standing on it.
I hope that you all are staying safe & thriving. I will see you all on Youtube soon 🧜🏿‍♀️❤️💵