MARCUS JORDAN SAYS THAT LARSA PIPPEN IS NOT "AFTER THE JORDAN MONEY"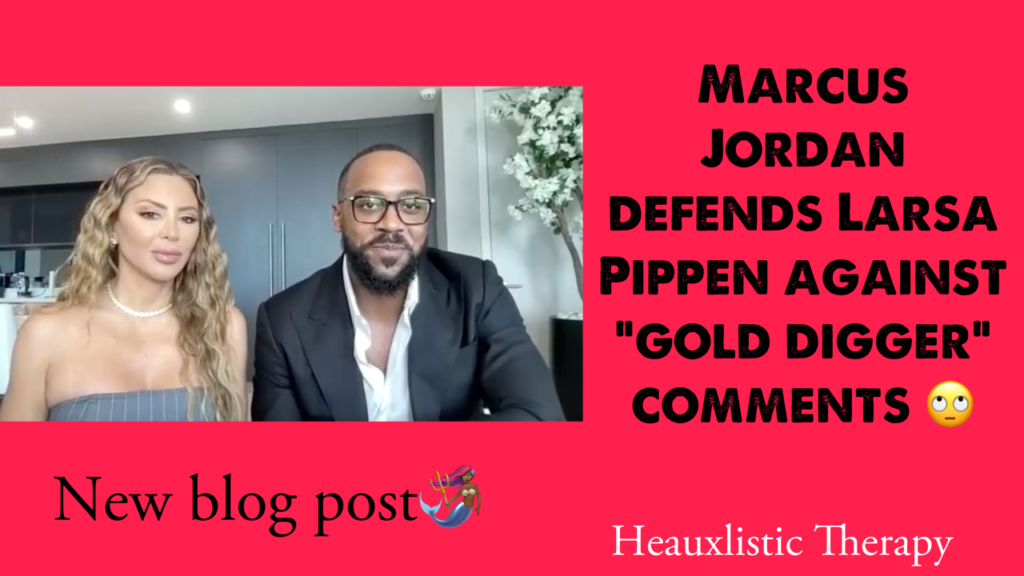 People are OBSESSED with this couple & it's getting old.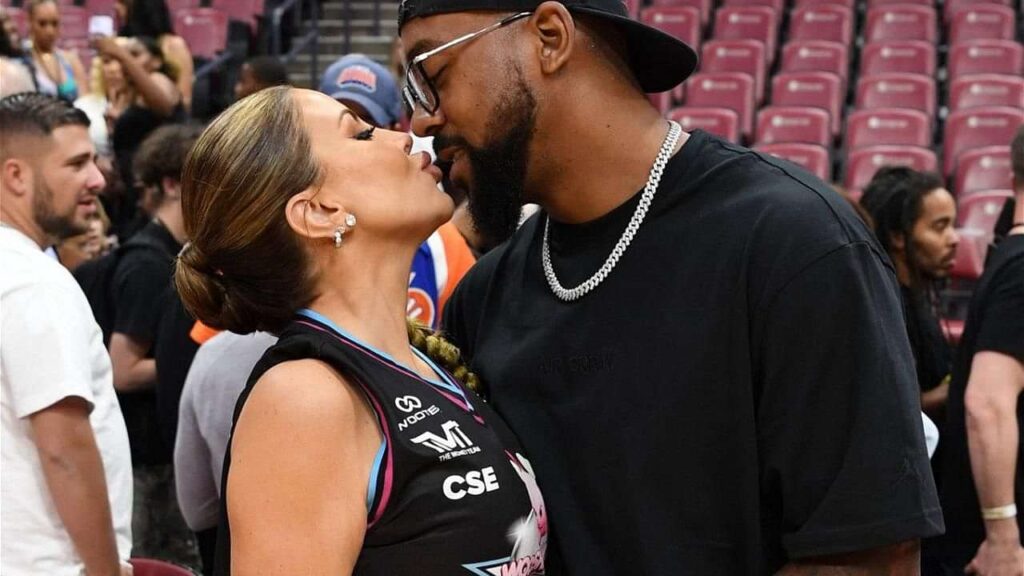 In case you haven't heard about Larsa's dating drama, here's a quick breakdown.
Larsa Pippen was married to former professional basketball player Scottie Pippen. She married Scottie in 1997 when she was 23 years old and he was 32.
The couple divorced in 2021. Scottie filed back in 2016 after Larsa called the cops and claimed that Scottie was being verbally aggressive towards her.
After the break-up Larsa dated a few guys, all younger and all successful. We saw her with world famous baby daddy Future 🙄 then she had a quick fling with serial cheater Tristan Thompson, then some guy that I never heard of. Forgive me for being a clueless girly girl but yea, his name is Malik Beasley & he seems to be a well known basketball player? This one was super messy because he was MARRIED & his wife found out about the affair on social media! Here's more on that story. https://people.com/tv/larsa-pippen-holds-hands-with-nba-star-malik-beasley-his-wife-reacts/
After the mess with married Malik, Larsa moved on to Michael Jordan's son! Chiiiile do you see now why it's hella messy? Scottie shocked fans back in 2021 when he called Jordan a "horrible player". And now his ex-wife is screwing Jordan's son. Messy.
So anywho, now that you're all caught up on that mess, let's get to the latest news. People have been calling Larsa a gold digger and claim that she is after the Jordan coin. First of all, bitch, what is a woman supposed to dig for? If you are going to put in the time and labor to grab a shovel & dig YOU BETTER BE LOOKING FOR GOLD! I wish the fuck I would allow a bunch of broke lonely mammies to shame me for having excellent proper pussy management skills. It's always so strange to see WOMEN attack other women for having basic standards. The lack of self love & self care is really sad. But this is very important for the rest of us to keep in mind: We can't all make it to the top. Even though it is cringey to see women barking like mad dogs and ANGRY that another woman has higher standards, it's also necessary. LET THEM BARK! Somebody gotta fill that fuck nigga quota sis. SOMEBODY has to attend to the broke fuck boys. SOMEBODY gotta suck dick for free. Better them than us. Let them remain unaware. Let them feel that they are noble and respectable because they go 50/50 with males. The rest of us can clean up. Imagine the headache that we would all have if all women were smart enough to demand that men behave like men. Imagine the drama that we would deal with if all women understood that a male's job is to provide & protect. It's already slim pickings. Somebody has to keep the poor men happy so that they can leave the rest of us alone. Let the mammies do their job. The rest of us can dig in peace. If you need to borrow a shovel let me know. I keep extras in my trunk.
In an interview with Evan Real from Page Six, Marcus defended Larsa by saying that she is an "Independent career-driven woman". I guess that's cute for them? I'm sure she definitely has her own money. That's obvious. But I also believe that she intentionally dates males who have real money. Not 9-5 money. In other words, she wouldn't dare date the bus driver 😉
You can read more about this in the Page Six article. The couple also mentioned their podcast. Check that out if you care. I personally don't. But if you do, enjoy.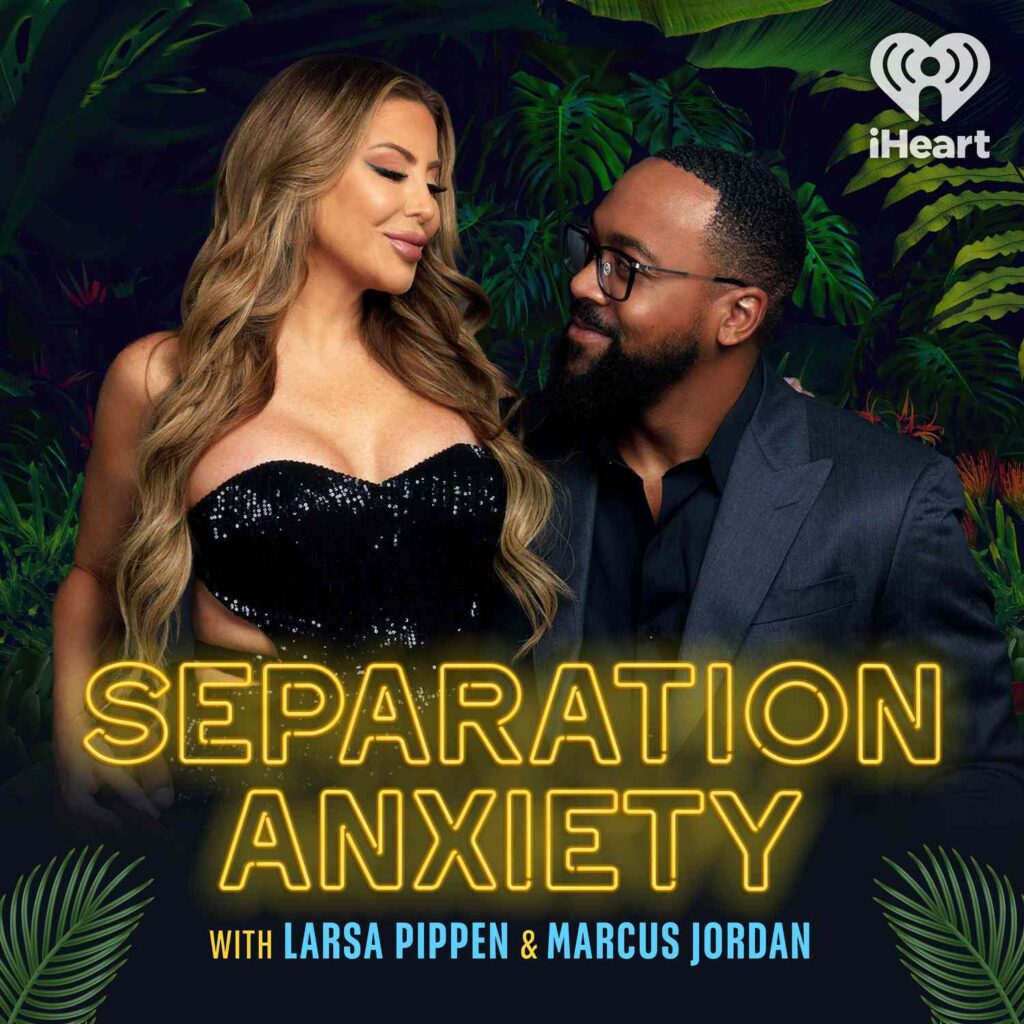 I wish them well and I hope that Larsa is scooping up some of the Jordan money and living her best life. I'll post again soon 🧜🏿‍♀️❤️