WILL YOUR SUMMER BAG MATCH YOUR SUMMER BODY? Workout & stack your money.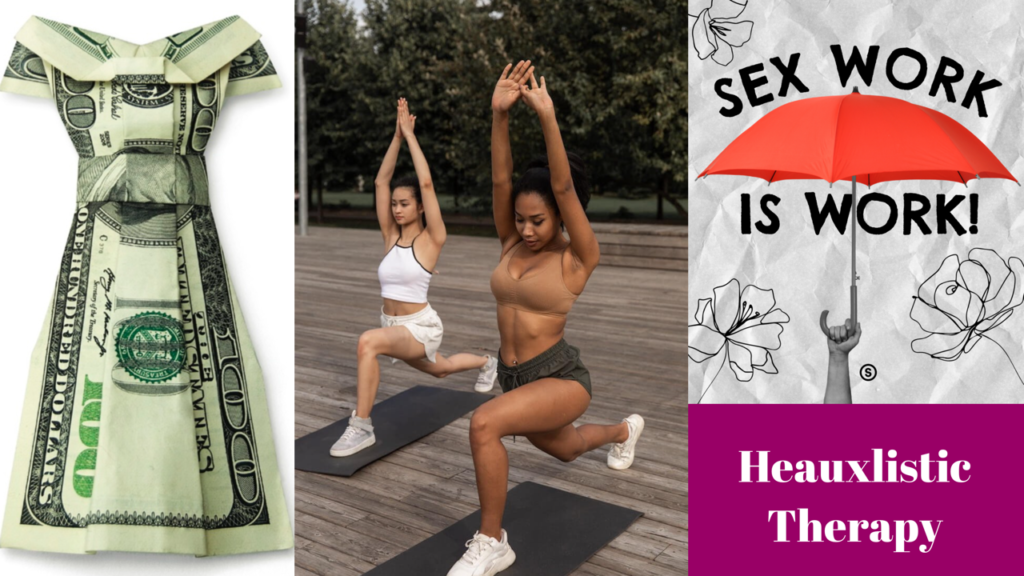 It's almost April and this is usually when women start dieting and searching for the newest workout trend. If you scroll on IG you'll find videos on tummy tucks and waist trainers. It's the most wonderful time of the year lol
Girl I support it! Workout. Eat healthy. Do a little nip & tuck if that feels right. But are you collecting your coins too? Don't go into the summer with no travel funds. Toned abs but your stomach is empty because you can't buy a decent meal. Get your waist snatched and fill your pockets too. I have a few tips to share to help us all get Summertime Fine & Fancy. Let's start with my favorite workout content creators.
I found Grow With Jo last year when my waistline was damn near as wide as my hips. Girl, I was so devastated. I spent almost the entire winter (Nov 2021-Feb 2022) sitting around in a pointless relationship, eating nachos and barely lifting a finger. When it was almost time to be barely dressed again I looked in the mirror and felt so hopeless and ashamed. I hopped on youtube and found Jo and she snatched my soul instantly, then my waist. Loved it. Highly recommend.
Here's her link go subscribe https://www.youtube.com/@growwithjo
Another great channel that I discovered during my chubby season is Lucy Wyndham-Read. I SWEAR BY THIS WOMAN'S 7 MINUTE WORKOUT! Do it for 7 days and see a difference!
This is the link to the exact video. I did this workout for longer than a week though. Maybe 15 days? But by day 7 I definitely saw a difference. https://www.youtube.com/watch?v=yL_dE81O_mw&t=299s
The Queen Warrior workout by Fabiana Ferrarini is very popular and I see a lot of women posting their amazing results on Instagram. I follow Fabiana and I love that she is so honest and transparent. She's very relatable and her story of survival is inspiring. Thank me later.
https://www.instagram.com/fabiana_ferrarini/?igshid=YmMyMTA2M2Y%3D
Now don't be fooled, I had to do more than just workout. I stopped wolfing down nachos 6 nights a week. I also bought slimming cream and use that under saran wrap and a waist trainer during my workout.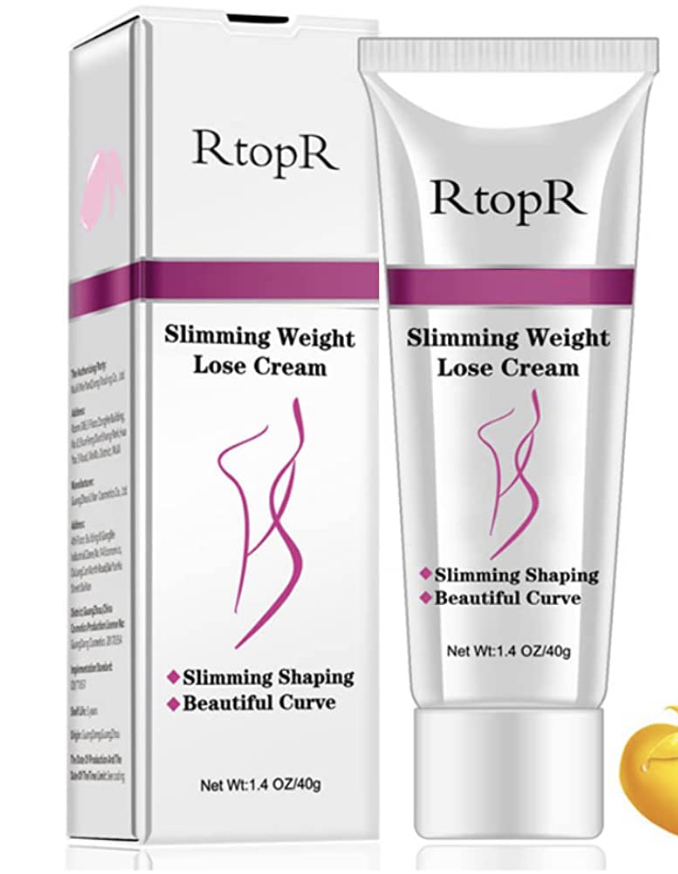 Here's the slimming cream https://amzn.to/3FFrdTc
Just to be clear I AM NOT A DOCTOR OR FITNESS PROFESSIONAL. I am only sharing my experience. Do what's best for you. This worked for me though so if you want to try it feel free.
If you need a waist trainer try this one: https://amzn.to/3lwG2kj
I started making smoothies to start my day so that I could get some fruits & veggies in my body. I use the Magic Bullet Blender.
Here's the link https://amzn.to/404vF6d
If you have more waist snatching tips leave a comment below. Sharing is caring.
Now Let's talk about getting our money. I'm not a financial advisor or anything but one thing I know how to do is make a buck. I can tell you some things that I have learned.
I always talk about having 7 streams of income. This is hella important and not hard to do these days. Click this link and change your life
If you're struggling with this, maybe think about what you are passionate about? Do you have any hobbies that you can turn into a profit? I wanted to suggest dropshipping but apparently that's for the scamming broke chicks so I'll keep that advice to myself. But can you start a youtube channel or a TikTok? Start a blog? Write an ebook? Sell a course? These are all great ideas, but I'm sure you all know that sex work is always my top suggestion. You can snap pics of your feet, take phone sex calls, start an onlyfans, perform private webcam shows, sell ASMR audio recordings, write erotic stories and so so much more and really secure a big bag. The adult entertainment industry is hella lucrative and passive income is easy. I can teach you so many ways to thrive in the sex work industry. If you're ready to start your Heaux journey you can join my course and start making money right away. The money won't fall from the sky though. Get off your ass and do the work. I have a few options to choose from.
I started my Sex Work Is Work course back in 2018 and hundreds of women have joined. I started with 4 separate courses but I decided to combine everything into one course. If you always wanted to be a Dominatrix or a Sugar Baby you need this course. I teach phone acting, webcam modeling, fetish modeling etc. Any and everything that you can do in the Adult Entertainment industry is included in this course. I guarantee that IF YOU ACTUALLY WORK you can use the information in this course to make 6 figures in your 1st year. The cost to join is $500. If you want to have access to the videos and all future monthly classes as well as our group chat there is a $10/month fee. You can pay via zelle or cashapp, or purchase the course on Etsy, Eventbrite or Payhip.
Eventbrite https://www.eventbrite.com/e/adult-entertainment-class-tickets-502373963047
Etsy https://www.etsy.com/listing/1388576184/sex-work-adult-entertainment-course?click_key=a99db4578a3294d35b28a74a4d48d5425f8fe530%3A1388576184&click_sum=4e4845ad&ref=related-3
Payhip https://payhip.com/HEAUXLISTICTHERAPY
Email me for zelle or cashapp.
If you are on a budget and you're one of the payment plan/Afterpay girls, I have something for you too. My 10 lesson course "How To Become A Rich Heaux" is very detailed and informative, and each lesson is only $69! This way you can purchase lessons at your own pace and still have a chance to earn 6 figures from home. You are your own boss in this industry. You work for yourself & whenever you want. Here's the link to purchase the first lesson.
https://payhip.com/HEAUXLISTICTHERAPY/collection/rich-heaux-lessons-1-10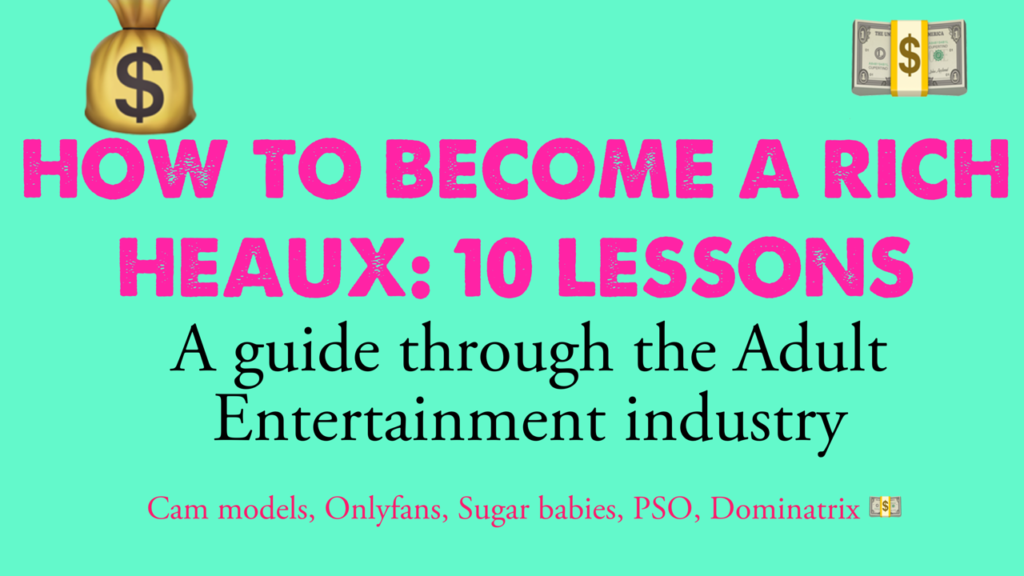 If you need a private coaching session to ask questions or get some help with finding your niche you can use this page to book me for coaching
I hope that this blog post has inspired you to get the hell up and move, and grow your income so that you can travel and party this summer and look your absolute best. I'm getting my lazy ass up to do my belly fat workout and I'm stacking my coins too. I need trips and passport stamps and music festivals and slutty outfits all Summer 2023.
I'll check in again soon. I need to spend a few days adding episodes to my book. If you didn't read the first 4 episodes of Homeless In Heels yet click my link and check it out
Leave a comment and let me know how you plan to get Summertime Fine & Fancy this year, and give the other mermaids some tips. Ttyl